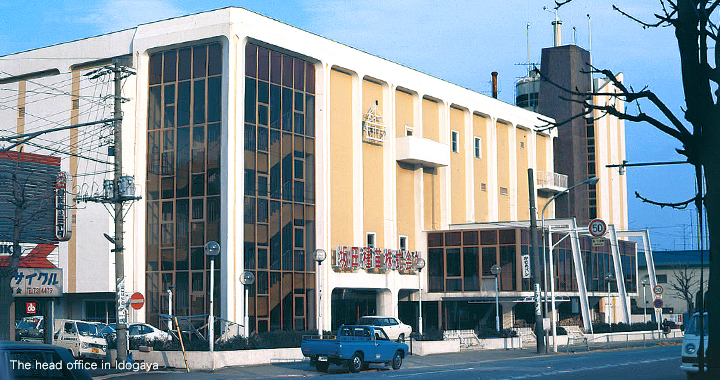 History 04
Expansion & Development Period
Reinforcing domestic business to gain a foothold for further expansion overseas
New sales branches were established around Japan to reinforce the wholesale business
In July 1974, there was a shuffle of Sakata Seed Corporation's management ranks and the 86 year old Takeo Sakata stepped down as company president, becoming chairman of the board of directors, with representative senior managing director Masayuki Sakata taking the helm as president.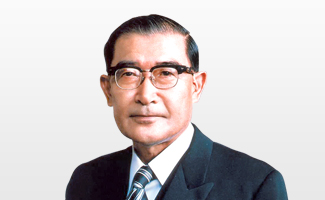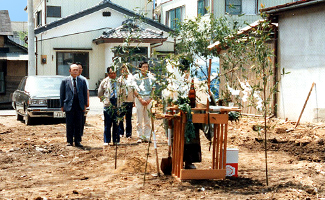 Masayuki Takeo was born on Dec 1st, 1916 in Tokyo and went to Tokyo Imperial University. After graduating, he entered the Industrial Bank of Japn but at the request of his father, he entered T.Sakata & Co. in April 1949. From June of that year, as a special duty, he worked towards farm modernization and rationalization through managed farms based on general affairs / personnel resources /finance. Emphasizing the four pillars of research, production, sales, and management, Masayuki distinguished himself as senior managing director and in 1960 became representative senior managing director.
After assuming office, as part of efforts to reinforce wholesale operations, the Shirakawa Branch north of Tokyo was set up. In addition, in January 1976 the Okayama Branch west of Tokyo, and in October 1980, the Sapporo Branch on the northern island of Hokkaido were set up to expand business in these regions.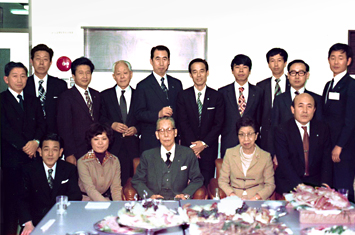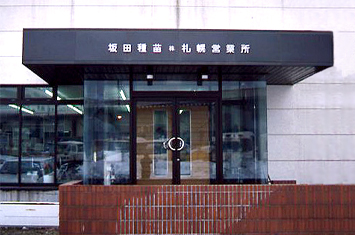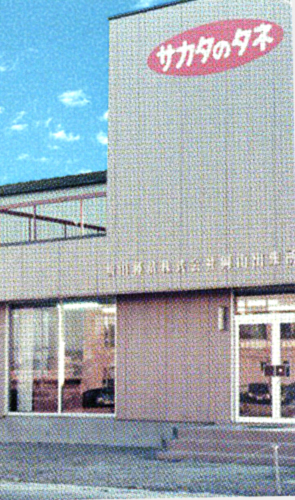 Headquarters transferred Minami ward in Yokohama, "Andes" net Melon announced
Almost 30 years after its construction, the two story building in Yokohama where the headquarters was located, was starting to show its age. So in late 1975, the headquarters was relocated to the renovated "Mitsuwa Bowling Center" in Yokohama's Minami ward. On March 22 1976, business operations were launched at the new headquarters. In April, the site of the old headquarters was expanded and outfitted to become a new Garden Center.
The research division continued with preparations and reinforcements of four testing sites, and continued investing efforts into developing outstanding F1 products. Melon "Andes" in particular attracted special attention. This net melon variety grown for public consumption became quite a sensation. In early 90's, Sakata solidified its market share eventually holding 70% of the Japanese market with the slogan "For melons, try Sakata". It is safe to say that Sakata revolutionized our thinking about melons.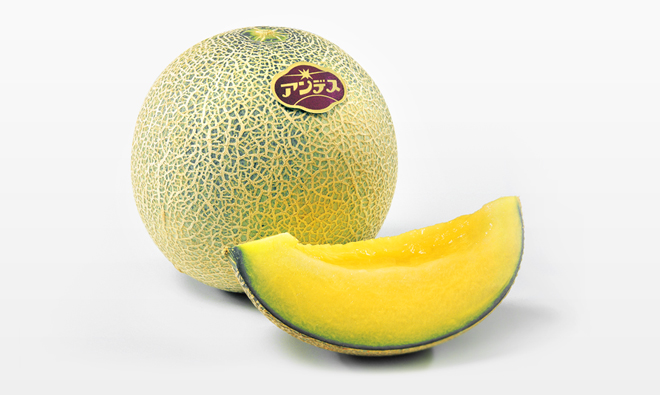 Establishing a subsidiary in the United States as a base for overseas business
In 1977, Sakata Seed America (SAI) was established in San Francisco. It did not take long for our seeds to become popular on the American market and for Sakata to expand its share in the broccoli, cabbage, melon, and pansy markets. As a result, F1 Broccoli sales increased significantly and our market share jumped to 50%. Seeds of the spinach for Japan then entered the fray, with production and sales of these also leading to a 50% share of the Japanese spinach market.
In July 1979, the company's management ranks were reorganized again. Chairman Takeo Sakata relinquished his role of advisor to then president Masayuki Sakata, and a new president, Zenichiro Kaneko, was inaugurated.
Kaneko grew up around a seed and seedling store in the Tohoku area, graduated from the Tohoku University Agricultural School. In 1951, he entered Sakata Seed Corporation. A born seed salesman, he eventually headed the sales force, contributing significantly to our growth and development.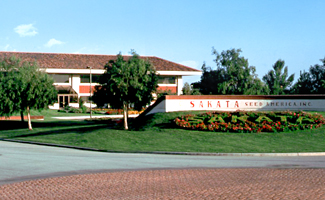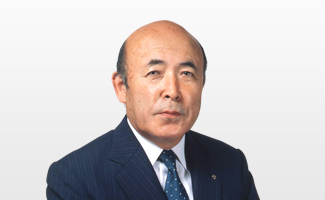 The Flower show in Odakyu Mukougaoka Amusement Park to commemorate the 70th anniversary
The 70th anniversary celebrations of the company from May 12th-22nd 1983, featured grand ceremonies and large flower shows. The venue, decked out with about 1,000 seed types and 200,000 flower roots, received about 30,000 visitors.
Company founder Takeo Sakata passed away shortly thereafter at the age of 95 on January 12th, 1984. Takeo had based the company's policy on Quality, Reliability, Service. He always emphasized the principle of mutual prosperity among the three. The principle means that our business will never last unless our customers and suppliers and satisfied and we are able to make a profit. The principle of three-in-one he implemented was based on the idea that three parties, consisting of shareholders, management, and employees, should share mutual interests and common destiny.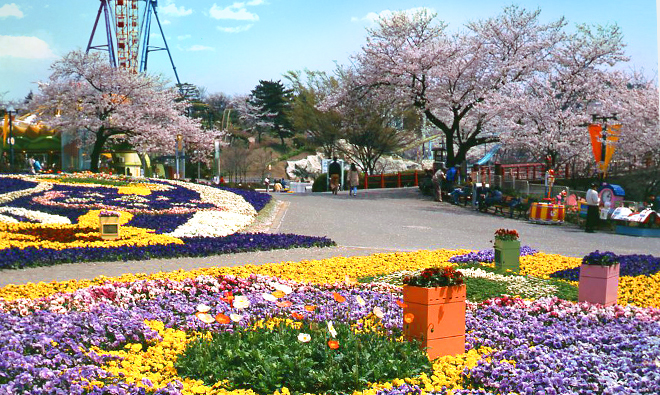 Listing of the company on the stock market
In January 1986, the name of the company was changed to Sakata no Tane (SAKATA SEED CORPORATION), and on May 11, 1987, the company was listed on the stock market for the first time.
Launch of the Plant and Seedling Division and Foreign Expansion
An integrated cultivation-to-sales seedling production system was developed, and the Plant and Seedling Division was established at the end of 1987, with the aim of becoming market leader. "Cell top seedling" production and sales were then launched. This involved growing seedlings under strict conditions in perforated trays to ensure uniform growth and high quality. At that time the agricultural population, and therefore successors to agricultural operations, were on the decline and Japan's population was aging. Raising seedlings was contracted out to specialists and the idea of buying seedlings on an as-needed basis took hold.
Sakata's full-scale international expansion had started in 1977. With the establishment of SAI San Francisco and Sakata went on to set up research, production and sales bases in five locations in the US. In 1990 the Sakata Seed Europe (SEB) was established. In 1991, Sakata Seed Chile (SCH) was founded, followed in 1996 by Sakata Seed France (SFR) in Nimes. In April 1996, Sakata acquired Samuel Yates Ltd.(a subsidiary of the Australian Company Arthur Yates), located near Manchester, England.