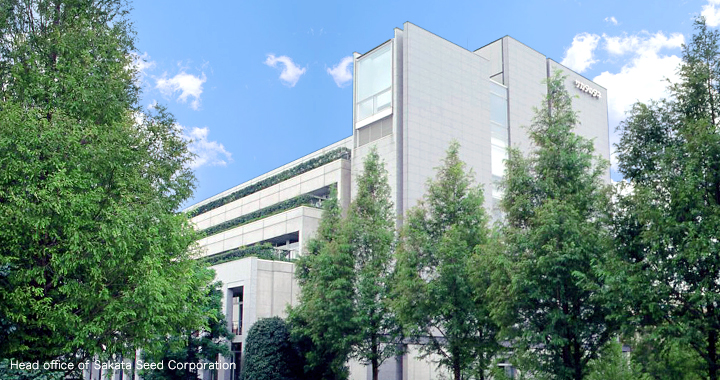 History 05
Period of rapid growth
Company braves new century with seed strength
Success at the "Flower Exposition" and the "Kakegawa Research Center"
The International Garden and Greenery Exposition was held in Osaka from April to September of 1990. A new variety of the Texas Bluebell, Sakata's "King of Snow," won the Grand Prize. The "King" series was turned into a product line and became one of Sakata's representative products.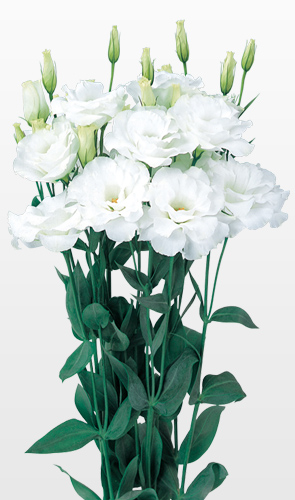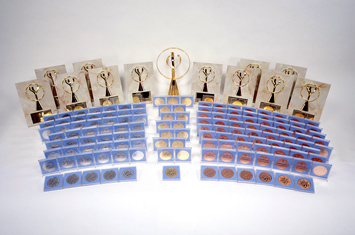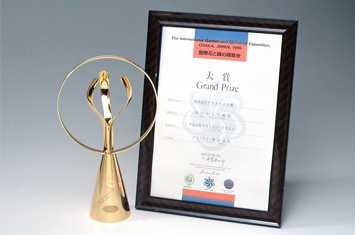 On November 1st of that year Sakata Seed Corporation was partially listed on the Tokyo Stock Exchange for the first time. The president of the company, Mr. Masayuki Sakata, passed away just prior to that, on October12th at the age of 73
As flower cultivation and vegetable production advanced in the Misato and Kimitsu respecively, capacity was approaching the limit. As a result, approximately 32ha were set up in Kakegawa City, Shizuoka. The facility was established in April 1990, and it opened officially as the Kakegawa Research Station, a dual agricultural and research facility in May of 1993.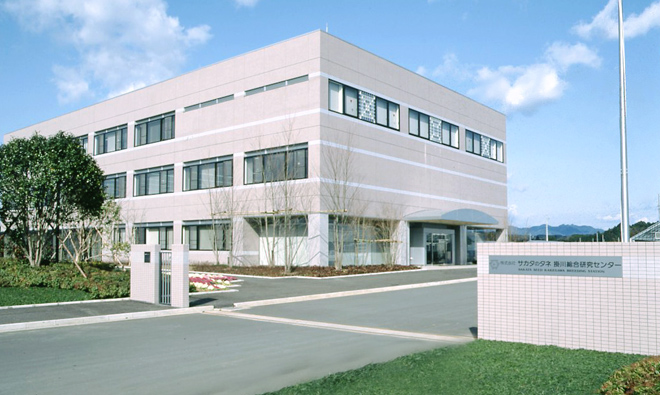 Switch to a "Four Pillar" Operation
In July 1991, the domestic wholesale & Marketing Division was set up. It was dicided that all sales activities would be conducted by sales branches and that each department under the division would be in charge of product management. After that, we established the Research & Development Division, Production & Quality Contorl Division and General Administration Division to launch the "for–division" system. Finally, a national sales network was established with nine operational centers.
Transfer of the HQ, accelerating Overseas Development and the death of President Kaneko
With accelerating internationalization, a new heaquarters (the present HQ) was completed in January 1995, and the company transferred from the old, deteriorated HQ.
Attention turned overseas, and from the late 1990s new local seed sales and production companies were established in areas across the world. Along with the 1994 buyout of the second largest Brazilian seed company, the Agroflora, a planting and pasturing company, Sakata increased its number of international operational bases. By April 1997 Sakata controlled seven foreign subsidiaries and four second-generation subsidiaries. The International Division was established as an international business operations HQ. Also,The Korean office (Presently Sakata Korea SKC) was established in 1997, and companies such as the Sakata Seed (Suzhou) Co., Ltd. (SCN) were established in China in 1998.
In December 1999, expansion abroad began in earnest, and Mr. Kaneko suddenly passed away after 20 years of solid contribution to the development of the company, since his appointment as Representative Director.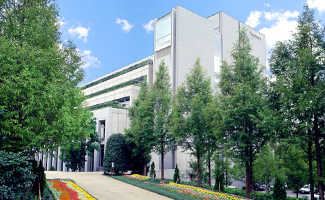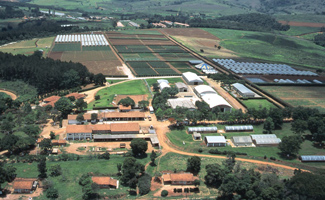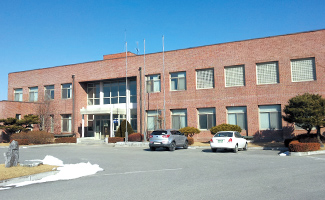 Start of Midterm sales plan
After the death of Mr.Kaneko in 1999, Mr.Takahashi was inaugurated as president. He took on important duties such as developing the Sakata Group's long-term operational strategies for the new century and proceeded to launch major projects.
In June 2001, Takahashi unveiled the operational policies and strategy for the next nine years, including corporate direction and our medium and long-term plans.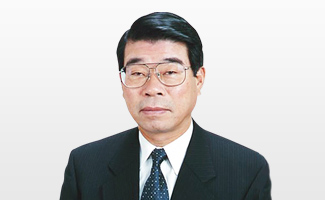 Significant Organizational Restructuring and Further Global Expansion.
In July 2002, significant organizational restructuring was carried out. The Production & Quality Control Division was split into the Production & Logistics Division and the Quality Assurance Division. The sales unit of the International Division was renamed as the Overseas Sales & Marketing Division. Departments in charge of domestic sales and marketing had been divided according to business categories and functions, but we reorganized them according to products to increase our agility. We also established four branches in Japan:Hokkaido, Higashi Nihon(East Japan), Nishi Nihon(West Japan) and Kyushu Branch to decentralize operations.
The company, now consisting of six major divisions. In 2003, Denmark's L.Dæhnfeldt A/S flower division (varieties and production facilities), was bought out and Sakata Ornamentals Europe (SOE) was established. The European flower production base was transferred from Holland to Odense in Denmark and the vegetable production base was moved to Usho in the South France, with the establishment of Sakata Vegetables Europe (SVE).
A structural overhaul was implemented, including initiatives such as organizational restructuring, strengthening international competitiveness, inventory streamlining, and the re-evaluation of unprofitable business.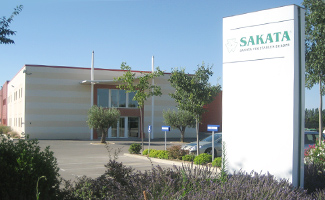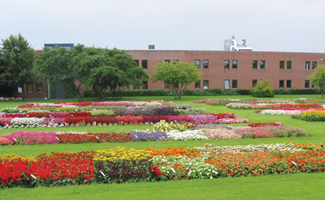 Policies of the New Sakata President
Mr.Takahashi retired in May of 2007 following an ambitious career in office. Managing Director Hisorhi Sakata was appointed as the new company President.
In the foundation day ceremony, he said, "our future role would be to research and develop products that can coexist with nature and contribute to a better global enviroment".He introduced the executive officer system to invigorate the organization. In addition, he divided the Domestic Sales Division into the Domestic Wholesale Sales & Marketing Division and the Domestic Retail Sales & Margeting Division.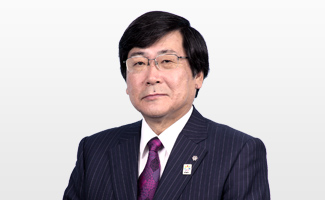 Facing the next 100 years
The Great East Japan Earthquake on March 11, 2011 resulted in significant damage to Japan's eastern seaboard. The company's YLC inTochigi and subsidiaries were severely damaged but a quick recovery was possible thanks to the determined efforts of employees.
Thinking that the company's strengths in flowers and plants were the best way to support the affected region, the company established the project "Cheer up Japan with the power of Flowers!! Shall we sow Flower seeds for HOPE!!" which was a one-year campaign started on June 1, 2011, whereby one percentage of packets of flower seed sales was donated to charitable organizations.
The seed and seedling industry has started reorganizing internationally towards increased oligopolization and Japanese seed and seedling companies have not been unaffected. It is against this backdrop that the company operates nine research stations and is producing seeds through 32 bases of operations at related companies in 19 countries. Sakata's seeds are being exported to around 170 countries. As a result of international expansion through the development of this global network, approximately 40% of the company's consolidated total sales are overseas, and more than 60% are seeds sales alone.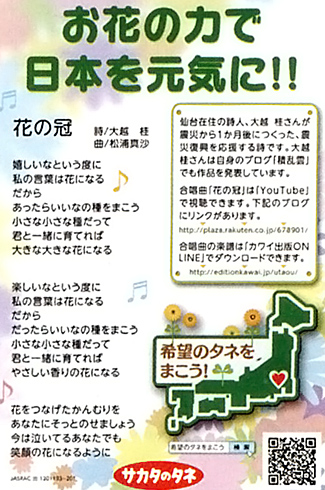 In the 100 years since its founding in 1913, Sakata Seed Corporation has always shown pride in itself as a seed seller. Its work however, does not stop at seed sales. The company is truly committed to making the world a better place by brightening home and gardens for as many people as possible.