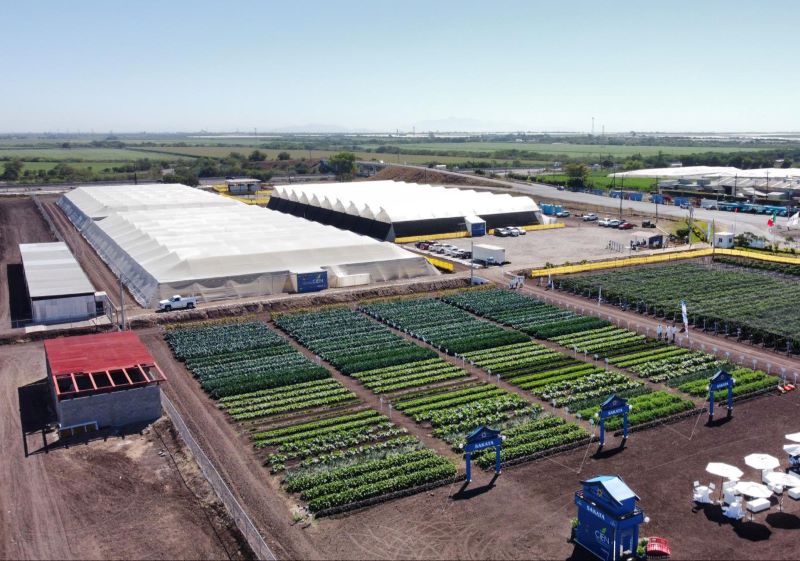 In February 2022, Sakata Seed Corporation established the Culiacan Innovation Center (CIC) - see photo - in Culiacan, Sinaloa, Mexico, as a research facility. In Culiacan, a major producing area of fruit vegetables, we will strengthen the breeding and marketing of vegetables for the Mexican and Central American markets.

Mexico has a diverse climate that allows for the production of high quality vegetables throughout the year. In particular, the city of Culiacan, located on the Pacific coast, is a major producing area of fruit vegetables and has well-developed irrigation and transportation infrastructure, which is why many seed companies have set up research bases there. We have been operating a farm in Culiacan since 2019, and has now acquired the land and facilities, making it our own station. Utilizing a site area of approximately 14-hectare site, it will serve as the center of our research activities in Mexico and Central America. We will also collaborate with our four existing research facilities in North America to accelerate the development of varieties that meet local needs and increase our presence in the Mexican and Central American markets.

The name of the center in Mexico is "Centro de Innovación y Excelencia Nacional," or "CIEN" as an abbreviation. The word "CIEN" means "100" in Spanish, and is known as a word of good luck.