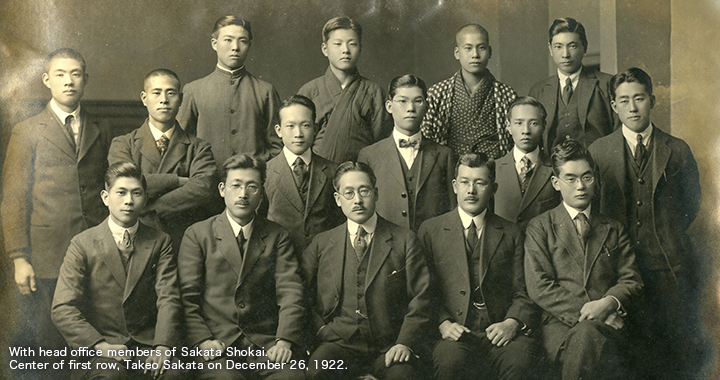 History 01
Passion cultivated in business training overseas
The birth of Takeo Sakata, the extraordinary founder of Sakata Seed Corporation
Takeo Sakata, the founder of Sakata Seed Corporation and an important contributor to the development of the seed industry in modern Japan, was born in Tokyo on December 15th 1888. His parents, Denzo and Mura, had eight children, of whom Takeo was the first boy. In his childhood days, he loved plants, animals and reading books.
Takeo became a student at the College of Agriculture at Tokyo Imperial University, where he lived in a dormitory. It was here that he started thinking about launching a business of his own after graduating from college, due partly to the fact that his parents were suffering from financial difficulties.
He then passed the Ministry of Agriculture and Commerce examination to become an overseas business trainee. In October 1909, with great ambitions, he left Yokohama for the United States to study the basics of horticulture.
Whilst there, he was very fortunate to meet Jacob D. Eisele, the president of Henry A. Dreer (one of the world's top young plant companies at the time), who would become Takeo's mentor. Eisele owned a large amount of land in the town of Riverton, New Jersey and employed several hundred people.
Having been accepted as an apprentice, Takeo worked hard and learned about the plant business at every level. He said of Eisele, years later: "[He] thought of his job as a mission in life. Devoting all his energy to his job, he became top-class in the field. He worked hard and never was unfair, and was always honest and aboveboard."
Having finished his training overseas, Takeo returned to Japan. He was already determined to launch his own business by establishing a young plant company in Japan.
Takeo rented about 5,000 square meters of farmland in Rokukaku-bashi outside Yokohama and established the Sakata Noen in Yokohama to launch his seedling business. It was thus in July 1913, when a young man enthusiastic about agriculture founded his small company at the tender age of 24.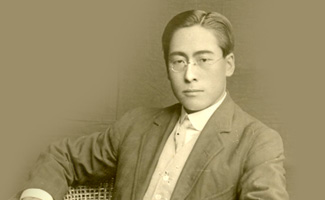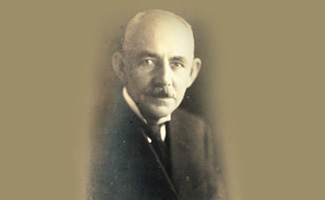 The shift from the young plant export business to the sale of flower and vegetable seeds
Three years after its establishment, the Sakata Noen was still not making a profit. Lily bulbs, which became Japan's second biggest export after silk fabric, were the company's only hope. Takeo started to export the bulbs of the traditional Japanese lily in 1914, which became his first big business success. The lily is used as a motif in our corporate pin, which was first created in 1927. Its design, with the three words "Quality, Reliability and Service" placed in a circle around a lily flower, seems to be modeled after the company pin of Henry A. Dreer.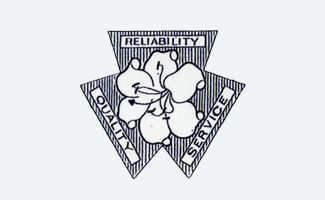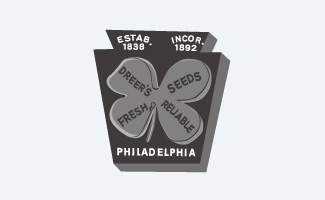 When Takeo tried to convince customers that his young plants would grow into great trees, few listened. That was why Takeo considered the shift from young plants to seeds. Unlike young plants, seeds could be exported at that time and could give results sooner. The advantages and disadvantages of Sakata's seed would only become clear a year after their purchase at the earliest, but customers would come to trust their quality after seeing the results. In 1916, three years after establishing his company, Takeo started to produce and sell vegetable seeds.
Despite all his hard work, Takeo's company was short on working capital and he experienced funding difficulties. Seven or eight people, including the successful businessmen Kazuchika Okura, Ichizaemon Morimura and Teizo Nagayo, provided financial support. Takeo established a so-called 'anonymous partnership', Sakata Shokai, in January 1922.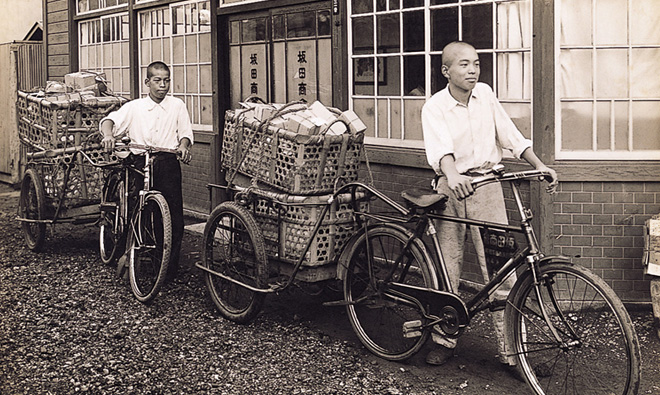 Takeo narrowly escaped death in the Great Kanto Earthquake, and his company was brought to the brink of bankruptcy.
Sakata Shokai made a fresh start as a specialist in the seed export business and soon, orders for komatsuna (Japanese mustard spinach) and turnip seeds started coming in. However, there were some reports that the seeds which the company sent did not germinate, so Takeo established Japan's first private germination laboratory in 1921 to deal with the problem. Customer satisfaction increased greatly. Since then, our company has printed seeds' germination rate on our seed packets.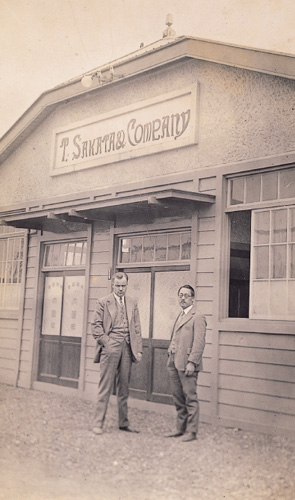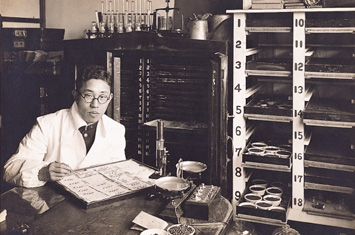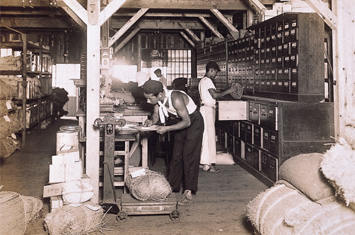 Japanese vegetables were especially well-received in the USA and the volume of trade between the two countries increased rapidly. Aiming to increase the demand even more for Japanese vegetables, Takeo visited the United States in 1921 and established a branch in Chicago, employing an American manager.
In the summer of 1922, Takeo built a new, three-story head office in Yokohama. At the same time, he started to outsource the production of flower and vegetable seeds to a contract producer in Manchuria, in order to concentrate his efforts on the seed export business itself.
However, on September 1st 1923, the Great Kanto Earthquake struck and the brand new head office was destroyed. While Takeo narrowly escaped death, his company was brought to the brink of bankruptcy, as the Chicago branch's bills were dishonored in the aftermath of the earthquake.
In September 1926, Takeo made a fresh start. He married Miyo Kido, the fifth daughter of a wealthy family of Nagano Prefecture. They led a happily married life and in 1946 adopted Masayuki Hotta, the second son of the former Count Masatsune Hotta.
Takeo began selling seeds by mail-order when "Sono no Izumi", a domestic mail-order catalog, was published in 1927. The first issue selling flower seeds was then published in 1931, and went on to form the basis of the current "Engei Tsushin (Gardening News)."
In May 1930, the company established the Chigasaki Breeding Station near Yokohama, to develop more varieties on its own farm.