Delivering seeds to the world. Vegetables nourish the body and flowers nourish the soul.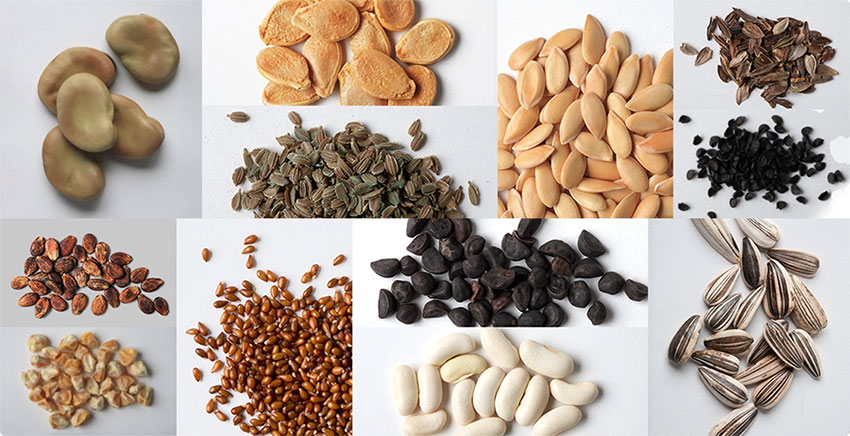 Sakata Seed Corporation is a seed company that delivers seeds around the world. It is no exaggeration to say that seeds are the origin of all plants. Seeds are essential for creating abundance in food and enriching people's life. Sakata Seed Corporation works in the flower and vegetable seed business and other businesses that support it, such as the agricultural and horticultural supplies business and the landscape and greening business. We endeavor to maximize our corporate value as a seed company by nourishing the body and soul.
Learn more about our business description
A dominant global share.
Broccoli, 65%. Lisianthus, 70%.

Broccoli is known worldwide for its high nutritional value and lisianthus is a must in bouquets and ceremonies as an ornamental flower. Sakata Seed Corporation has a dominant share in these global seed markets. For example, this can mean that two in three times that you eat broccoli, it is grown from our seeds. With the perfect research system, we develop new industry-leading innovative varieties every year.
For more about our R&D activities
Strong growth, rising vegetable seed sales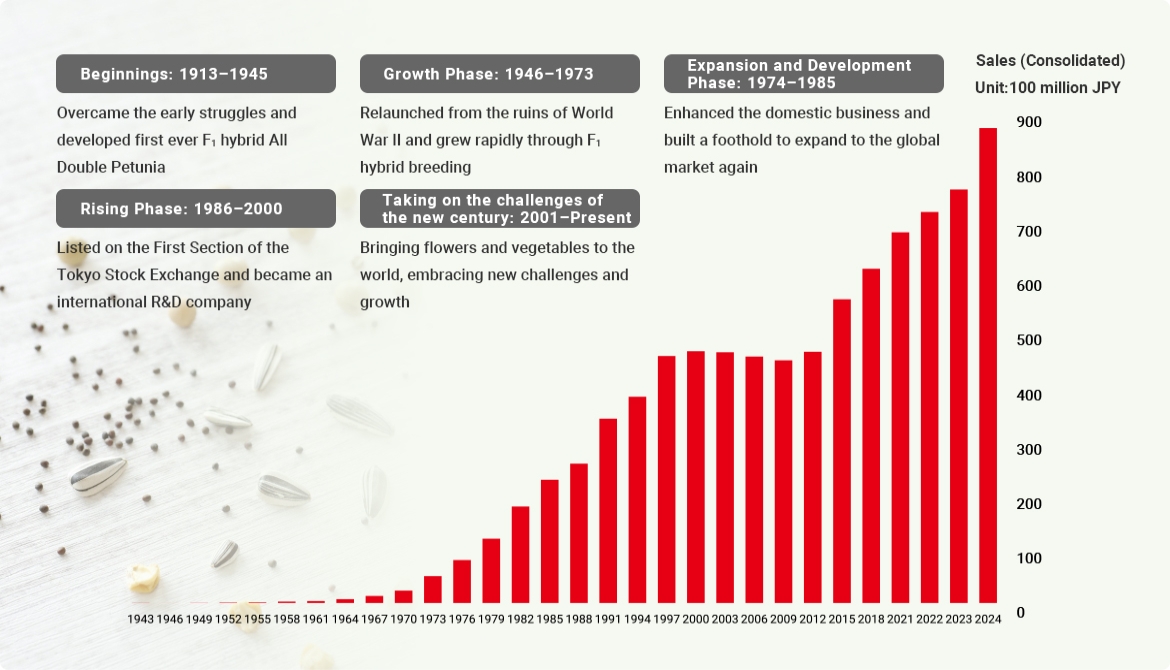 As an R&D company, we have continuously improved our expertise and originality regarding plants and grew our roots one step at a time. The importance and demand for seeds, which support people's lives, remained the same even during great history-changing events. We have fully met this strong demand for seeds in the global seed market in both developed and developing countries, and have continuously delivered high-quality seeds to our customers. We will continue to steadily increase our profitability.
Latest IR information
A leap to the global market, expansion to 170 countries
June 1, 2022–May 31, 2023
Unit:100 million JPY
Amount of sales by area
June 1, 2022–May 31, 2023
Unit:100 million JPY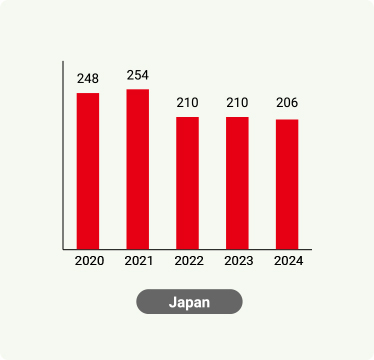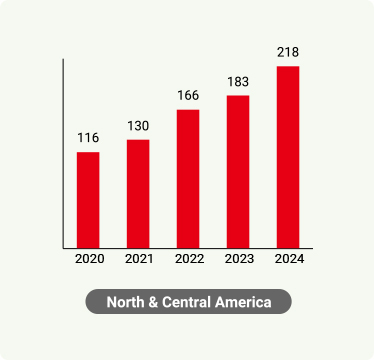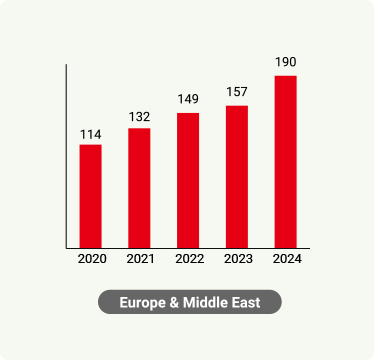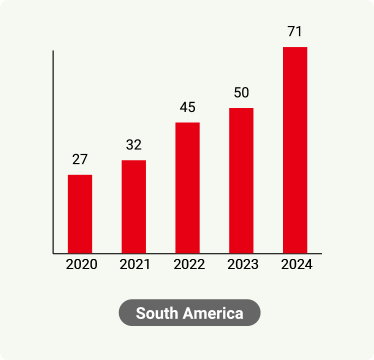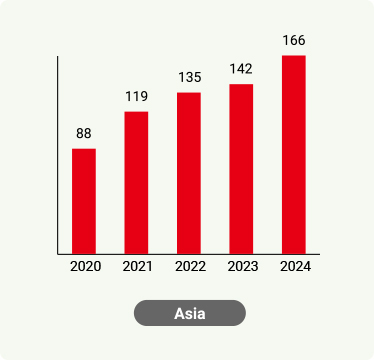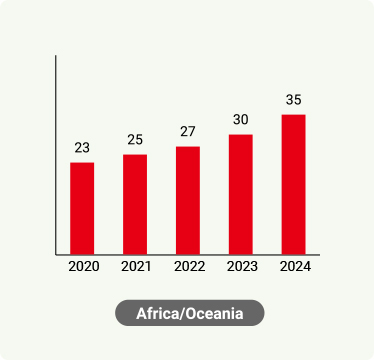 Seeds are needed worldwide and there is always demand for high-quality seeds regardless of the region. Sakata Seed Corporation stands out among other Japanese seed companies. We have been operating globally since our foundation and our proactive overseas expansion is one of the aspects, our DNA that make us unique. Our seeds are currently used in over 170 countries worldwide, greatly promoting the growth of Sakata Seed Corporation
For more about our global strategies and activities